CASTMAN has been introducing outstanding die-casting products through leading activities in the die-casting industry, and continuously contributing to the manufacturing industry. High pressure die casting is often an excellent process for quickly manufacturing many parts and has a high level of engineering skills.
At our aluminum casting worksites, dynamism and delicacy go hand in hand. Castman's latest casting technology ensures the highest quality of the product.
By partnering with CASTMAN, you can quickly produce high-quality products from complex shaped parts at low cost.
WORLDWIDE ENGINEERING EXPERTISE
A dedicated staff of highly trained and experienced engineers will work with you from the beginning to the completion of your project. It will help you decide which materials and methods will provide the best results for your business.
By partnering with CASTMAN, you can get the following benefits from your die casting process:
Proprietary thin-wall aluminum technology
Consistent quality over high volumes
Cost-effective, high-volume production
Tight tolerances achieved as-cast
Cast housings are extremely durable
Fully recyclable for achieving stricter product legislation
Wide variety of finishes from high-specification plating to cosmetic finishes
Value engineering achieves cost savings
Minimal draft angles on internal features
Complex net shapes
Integration of heat sinks within product design
Design for Manufacturing
Our engineers take precision to a whole new level. Rapid prototyping and tooling can be produced using Computer-Aided Engineering (CAE). It is also a leader in CAE applications such as:
The ability to work with CAD/CAM files from virtually any system
FLOW-3D Casting Process Simulation to predict how the mold will fill, solidify, and cool-reducing the risk of defective parts
Predictive engineering methodologies to identify potential manufacturing problems and make changes to mitigate them
Value engineering to help remove cost throughout the manufacturing process
Contact us about how our engineering and design for manufacturing expertise can improve your business.
Engineering Value
Design engineering is changing rapidly. Today's engineers are under pressure to have components that work faster and more efficiently than ever before. We can help you. Our team of engineers is an industry expert and has the right tools to meet project requirements and design components more easily and reliably than ever.
Design support using computer simulation

The major industries we serve
---
AUTOMOTIVE Parts
The Korean automotive industry, which has a world-class automotive company, has a very high demand for die-casting parts such as power trains, gear housings, brackets and engine parts. Our die casting technology can produce and provide high quality parts at competitive prices.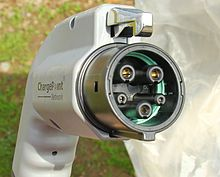 Electric vehicle connector
EV Vehicle Control Unit (VCU), EVO axial flux electric motors Rotor/Housings, AC motor controller Box Housings, Electric vehicle auxiliaries, Liquid-Cooled Charger Housings, DC/DC Converters Housings, High Voltage Air Conditioning Body/Housings, Cooling Pumps Housings, Water Pumps Housings, Solid-State Relay Control Device Housings, Fast Charge Interface Case, Gearboxes, Transmissions Housings, etc
Zero defect seat belt retractor spool
Sensor and airbag housing and other active safety mechanisms
Precision parts for instrumentation switches
Complex lock barrel
Lightweight parts to improve vehicle fuel economy
Sensor and lidar housing for improved safety features
Durable passive steering and braking system
Shielding telematics and electronic equipment
CASTMAN's experience is unmatched in the design, development and manufacturing of precision die cast solutions for a wide range of automotive applications, including but not limited to:
Connectors Parts | CASTMAN has a lot of experience in optimizing telecom die casting parts and has the ability to produce high quality products at low cost for customer's Aluminum Extruded Parts
---
TELECOMMUNICATIONs Parts
Samsung and LG, the world's leading manufacturers of electronics and communications products, require a large number of communications components every year. CASTMAN has a lot of experience in optimizing telecom die casting parts and has the ability to produce high quality products at low cost for customer concept development.
Aluminum die cast heat sinks are used to cool a variety of electronic components and devices.
Castman uses superior die casting process and technology to manufacture aluminum heat sinks and heat sink components to customer specifications and designs. Our goal is to provide high quality aluminum heat sinks and components at an affordable price.
Aluminum die cast heat sinks are electrically conductive and can be electrically grounded. You don't have to pay extra for copper plating, and heat sink components are used for RF and EMI shielding. Die-cast aluminum heat sinks are sturdy and can be molded to eliminate secondary operations such as machining and assembly to reduce cost.
The aluminum heat sink is specially designed to cool the parts of electronic devices, and the cooling fins, mounting holes and mounting functions can be manufactured at the same time. Die-cast heat sinks can be used as raw parts without finishing, or anodized or powder coated to improve surface protection and corrosion resistance.
In addition to the typical "fin" design of the heat sink, CFDs can be used to improve the design to cool the heat at the highest possible speed in a specific area of ​​the product.
Die Casting Benefits for Telecommunications
Communication engineers face the challenge of designing in a highly dynamic technology environment. Continuous innovation means that time to market is critical while ensuring a large supply of high-quality components. CASTMAN offers a die-cast solution for all types of communication applications and is at the cutting edge of the design for new types of communication equipment. From fiber optic transceivers to satellite communications, CASTMAN offers innovative solutions for every project.
When designing a communication connector or device, partnering with CASTMAN provides the following benefits:
Fiber Optic Connector
Creating small precision fiber components requires superior quality and consistency. For complex components with thin walls, such as fiber optic transceivers, it is important to know that the components are not easily broken or worn, especially under harsh environmental conditions such as high temperatures and high humidity. The CASTMAN completes the accelerated life test to validate the connector components to ensure the success of the components.
Networking
The die cast components are used in a wide range of networking equipment, from aluminum cast RF filter boxes at base stations to high precision cast zinc pins in switching systems. Heat sinks of various materials, including copper, in shield boxes for microwave ovens. One of the most widely used applications is the connector housing that CASTMAN manufactures in all shapes and sizes.
Robust and complex components
The die cast housing is durable, allowing for the integration of heat sinks into the product design. Die casting, which minimizes the extra weight of the shield and frame, provides the maximum stiffness benefit for small, lightweight devices. Designing as a minimum draft means that the part can contain internal functionality without secondary action. Increase accuracy and reduce customer costs. CASTMAN continues to carve out elements developed through innovations in zinc, aluminum and magnesium.
---
Consumer Electronics Parts
CASTMAN Die Casting has extensive experience in tooling design, casting and assembly. Home appliances in Korea must adhere to the most stringent standards of quality and reliability in the world. Our superior engineering and facilities provide our customers with leading technology and reliable high-quality home appliance parts.
With goals of zero-defect quality, CASTMAN is the preferred partner of many of the world's leading consumer electronics manufacturers, supplying superior precision die cast components, that have part-to-part consistency over high volume. With innovations occurring in all sectors of the industry, time-to-market and providing cost-effective solutions are critical. Our team of engineers offer groundbreaking solutions to all of these challenges and more.
Wide Range of Product Applications
Consumer electronics embrace a wide range of products from digital cameras and smart home technology to drones and virtual reality. Having built long-term relationships with major manufacturers, we continue to pioneer leading-edge components for their latest innovations in zinc, aluminum, and magnesium.
Complexity & Accuracy
Our ability to design with minimal draft means that a part can have internal features cast into it without the need for additional operations, significantly increasing accuracy and saving on costly secondary processes. Consumer electronic components are amongst the most complicated parts we manufacture.
Surface Finishes & Coatings
We offer a wide variety of surface finishes and coatings, from gold to black anodize, we have the finish you're looking for. If you are in need of a high-specification plating or cosmetic finish for your part, see our list of available surface finishes. If by chance you are looking for something not on our list, contact our engineering team for information or assistance.
Computing Parts
Die cast aluminum and copper is also popular in the computing industries.
SURVEILLANCE CAMERA Parts
CASTMAN die-casting technology deeply understands the tolerances, machining and fastening of surveillance camera housing parts, and can provide one-stop service to our customers from tooling to part assembly and packaging.
LIGHTHING Parts
The LED lighting industry needs core technology for LED components that require thin walls and multiple heat sinks due to rapid technological change. CASTMAN uses numerical analysis(CFD) and analysis technology to provide reliable products and technical services.
---
MEDICAL EQUIPMENT & DEVICE
Medical appliances
The challenge of medical device design is to strive for end products that address clinical needs, human errors, and patient safety. Medical device design is becoming more complex and technologically challenging because device manufacturers pay close attention to the consumer electronics industry when considering design and usability developments. Minimalization continues to be a hot trend in medical device design, and faster-to-market than ever is a major competitive advantage in product launch. CASTMAN provides precision diecast components for medical devices that meet the needs of multiple users, various environments, and patient variability.
Biocompatibility
Stainless steel and machined aluminum are not the only choice for manufacturing parts in contact with the human body. If medical devices need to interact with tissue or body fluids, various special coatings can be applied to die castings to meet the rigorous testing and verification required by FDA/EMEA. CASTMAN offer a variety of alloys, so you don't have to limit your choice of materials.
Medical and surgical applications
surgical instruments
Surgical devices can be as specialized and diverse as the medical field. Traditionally, stainless steel and processed aluminum have been considered the only substances that meet FDA approval for manufacturing bio-compatible medical devices. However, the various components that go into medical devices today are die casting. Zinc die casting provides significant cost savings for medical device companies, and CASTMAN's die casting process, however small or complex, helps manufacture these components.
Treatment & Diagnosis
Intelligent treatment and diagnostic devices used to screen, evaluate and diagnose patients should be designed with a high degree of sophistication for easy and effective laboratory use in patient homes. Providing state-of-the-art tools with ergonomic design for device manufacturers means considering durability, appearance, and weight in addition to functionality. CASTMAN's precision components offer a variety of options that exceed the requirements for design flexibility, material, precision, and surface finish.