진공도가 알루미늄 다이캐스팅의 다공성과 기계적 성질에 미치는 영향
Author links open overlay panelHanxueCaoabMengyaoHaoaChaoShenaPengLiangaShow moreAdd to MendeleyShareCite
https://doi.org/10.1016/j.vacuum.2017.09.048Get rights and content
Abstract
AlSi9Cu3 alloy castings were produced by the vacuum-assisted high pressure die casting (HPDC) process under three different absolute pressures: 500 mbar, 200 mbar and 100 mbar. The influence of absolute pressure in the die cavity on the porosity, microstructure and mechanical properties of die castings were investigated. It shows that as the absolute pressure decreases, the average porosity and pore sizes reduce from 4.8% to 2.8%, 8.65 μm–5.61 μm respectively, and the tensile strength and elongation is improved markedly by 13%, 25.2% respectively. The specimens contain larger pores under higher absolute pressure. Meanwhile, it discovers that the shape of pores is also an important factor affecting the mechanical properties. The pores with sharp corner present are much more in the castings as the absolute pressure increases. As a whole, high vacuum degree contributes to reduce the porosity that would be the basis for subsequent heat treatment and improve mechanical properties.
AlSi9Cu3 합금 주물은 500mbar, 200mbar 및 100mbar의 세 가지 절대 압력에서 진공 보조 고압 다이캐스팅(HPDC) 공정으로 생산되었습니다. 다이 캐비티의 절대 압력이 다이캐스팅의 다공성, 미세 구조 및 기계적 특성에 미치는 영향을 조사했습니다.
절대 압력이 감소함에 따라 평균 기공률과 기공 크기가 각각 4.8%에서 2.8%, 8.65μm~5.61μm로 감소하고 인장 강도와 연신율이 각각 13%, 25.2% 현저하게 향상됨을 보여줍니다. 표본은 더 높은 절대 압력에서 더 큰 기공을 포함합니다. 한편, 기공의 형태도 기계적 특성에 영향을 미치는 중요한 요소임을 발견했습니다.
날카로운 모서리가 있는 기공은 절대 압력이 증가함에 따라 주물에서 훨씬 더 많이 나타납니다. 전체적으로 고진공도는 후속 열처리의 기초가 되는 기공률을 낮추고 기계적 물성을 향상시키는데 기여합니다.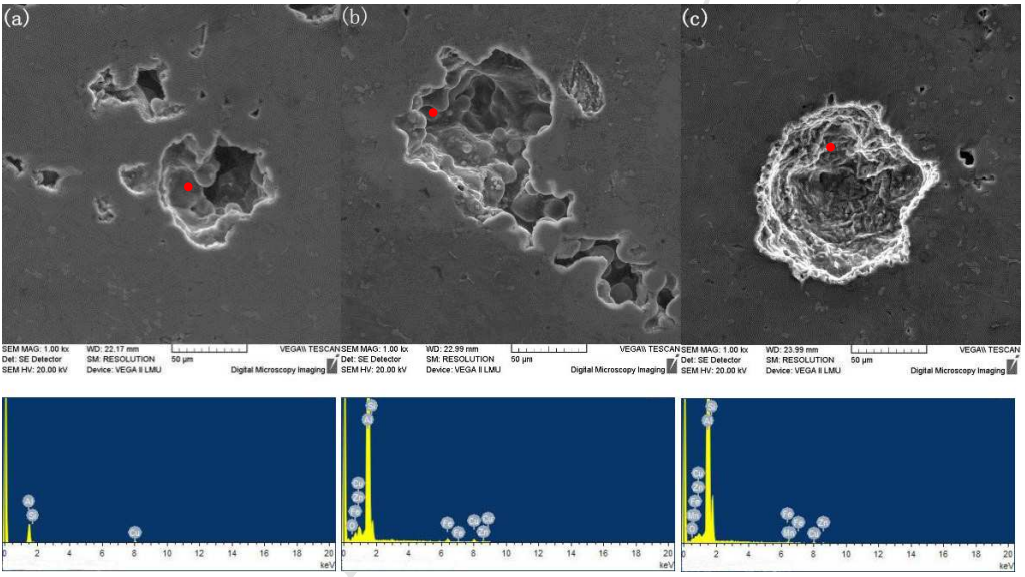 Section snippets
Funding
This work was supported by the Fundamental Research Funds for the Central Universities of China [No. CDJZR14130003].
Acknowledgements
Authors would like to express their thanks to the support of the Fundamental Research Funds for the Central Universities of China. The authors would also like to thank the support of Chongqing University.
References (10)
There are more references available in the full text version of this article.
Cited by (46)
View all citing articles on Scopus
Recommended articles (6)