CASTMAN Co., Ltd. is a company specialized in high-quality die casting possessing engineering expertise and technical experience of die casting engineering accumulated over several years.
Our company carries out all processes in die casting ranging from designing and manufacturing of dies, to computer simulation, die casting and post-processing. With the engineering expertise, CASTMAN develops and mass-produces a diverse range of products through die-casting of copper, aluminum and zinc alloys.
We believe there can be no growth without customers. With this in mind, we here at CASTMAN always strive to maximize customer satisfaction and make it a Win-Win situation for both our company and customers.
Thank you for visiting our company's website.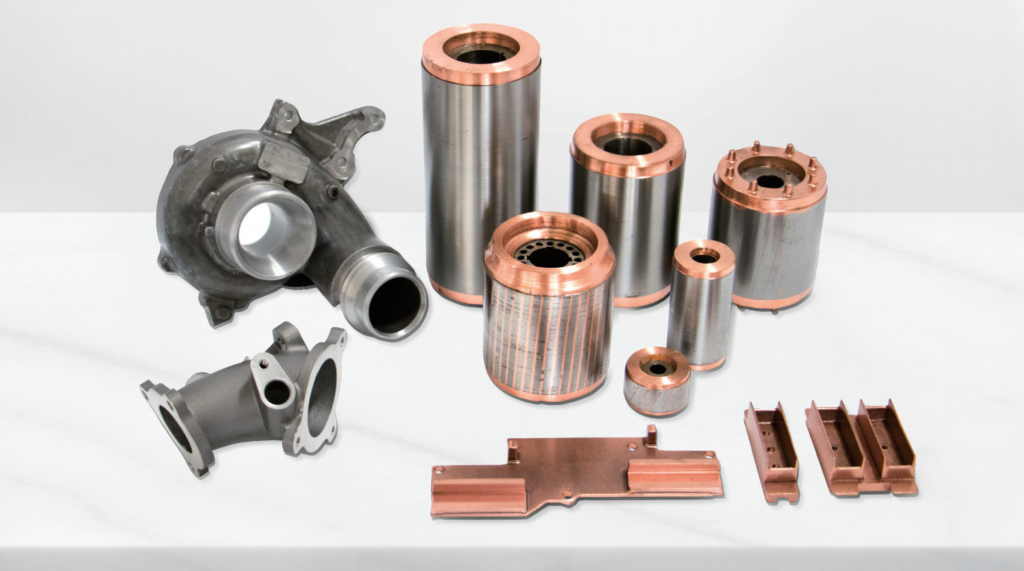 COMPANY NAME : CASTMAN CO., LTD.
PRESIDENT : Ki Won, Hong
HEAD OFFICE : 73, Songjeong-ro 264beon-gil, Mado-myeon, Hwaseong-si, Gyeonggi-do, Korea
ESTABLISHED : September 01, 2010
MAIN BUSINESS :
– Cu & Brass Die Casting : Rotor, Heat Sink, Segment, Etc
– Salt Core Casting (for Al Die Casting)
– Aluminum Die casting : EV, Battery Parts, Safety Belt Parts, Etc
1997.11 Established STICND
2010. 09 CASTMAN CO., LTD. established
2010. 10 Registered as Venture Enterprise
2011. 05 R&D Center established
2011. 06 ISO 9001, ISO 14001 Certificates acquired
2011. 12 Selected as KITECH Partner Company
2012. 12 ISO/TS 16949 Certificate acquired
2018. 07 Factory Relocation
2018. 11 IATF 16949 Certificate acquired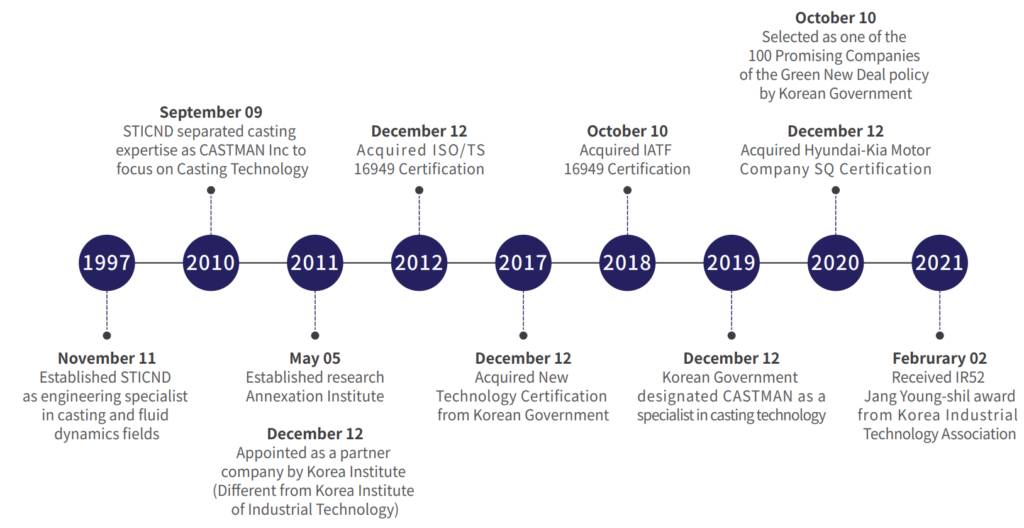 Connection & Development Networks