Tired of finding another supplier to manufacture your parts? CASTMAN is one of the few high-tech suppliers in Korea today and provides a one-stop solution for your die casting needs. We provide services at every stage, from initial concept or engineering drawings to fully functional parts.
During the development phase, rapid prototype samples can be prepared for final verification or testing.
Our team of experts can assist you with designs that optimize parts for your die casting process to achieve higher yields and better productivity.
Combining experience and expertise, you can design tools and fixtures for any process. Simulation software helps engineers design more efficient tooling.
Our expertise ensures the repeatability and efficiency of the machining process, providing our customers with better parts for better value.
Die-casting Line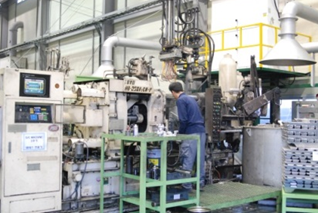 DESCRIPTION
Spec
QTY.
MAKER
COLD CHAMBER
DIE-CASTING M/C
125 ton
1
TOYO
COLD CHAMBER
DIE-CASTING M/C
250 ton
1
TAESUNG
COLD CHAMBER
DIE-CASTING M/C
350 ton
2
TOYO/TOSHIBA
COLD CHAMBER
DIE-CASTING M/C
650 ton
2
UBE/MULLER
MELTING FURNACE
150 kg/ch
1
 
MELTING FURNACE
400 kg/ch
1
 
MELTING FURNACE
500 kg/ch
5
 
MELTING FURNACE
650 kg/ch
2
 
MELTING FURNACE
800 kg/ch
3
 
Inspection, Machining Line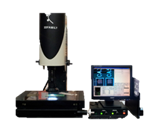 DESCRIPTION
QTY.
MAKER
MACHINING CENTER
762*435*510
1
Doosan MTE
SHOT BLAST M/C
500 kg/ch
2
APRON / HANGER
GBF
Argon
1
–
TAP-DRILLING M/C
STD410
1
–
DRILLING M/C
11 axis
1
–
TAPPING M/C
NTV-2 / MULTI UNIT
2
–
TAPPING CENTER
508*406*394
2
Haas Automation Inc.
LATHE
General
1
Daewoo Industrial
MILLING
General
1
Daewoo Industrial
TRIMMING M/C
10 ton / 30ton
2
–
INDUSTRIAL ROBOT
MH20D
1
YASKAWA
BAND SAW
Max Ø250
1
–
HEAT TREATMENT
–
1
–
GRINDING M/C
5HP
2
–
CONTOUR M/C
HV-400
1
–
Related posts