CASTMAN has undergone rigorous screening by the Ministry of Commerce, Industry and Energy in 2017 and is certified as a new technology (NET), a state-of-the-art technology for undercut high pressure casting with salt-core.
Company Name: Castman Co., Ltd./Hyundai Motor Co., Ltd.
Technology name: Optimal salt core technology for developing aluminum parts
Certification number: 1117
Technical content and features
Contents

High pressure die-casting technology for aluminum parts with inverse gradient shape
Salt core mixing ratio and manufacturing technology
Salt core applied high pressure die casting manufacturing technology

Characteristic

In the case of an inverse gradient shape aluminum part, it was manufactured by low pressure or gravity casting with high production cost due to low productivity by applying sand core.
This technology is a core technology that manufactures reverse-gradient shaped parts through high-pressure die-casting with high cost competitiveness through the development of a high-strength salt core that withstands the casting pressure of high-pressure die casting.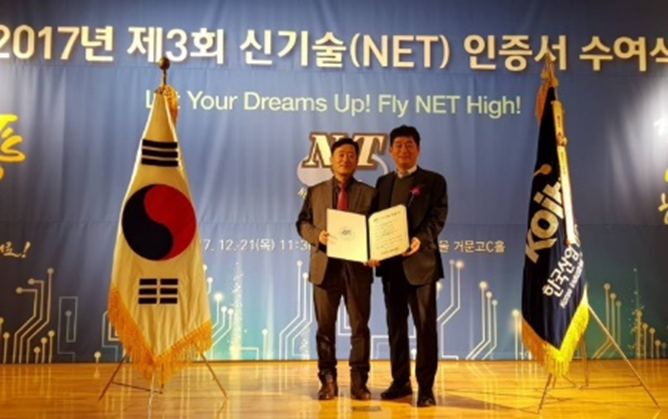 회사명 : (주)캐스트맨/현대자동차(주)
기술명 : 알루미늄 부품 개발을 위한 최적 솔트코어 기술
인증번호 : 1117
기술내용 및 특징
내용

역구배 형상 알루미늄 부품의 고압 다이캐스팅 기술
솔트코어 배합비 및 제조 기술
솔트코어 적용 고압 다이캐스팅 제조 기술

특징

역구배 형상 알루미늄 부품의 경우, 사형코어를 적용하여 생산성이 낮아 생산원가가 높은 저압 또는 중력 주조로 제조되었는데 고압 다이캐스팅의 주조압력을 견디는 고강도 솔트코어 개발을 통해 역구배 형상 부품을 원가 경쟁력이 높은 고압 다이캐스팅을 통해 제조하는 핵심 기술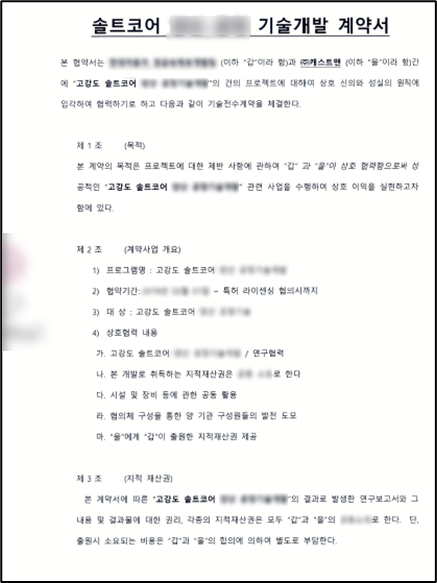 Related posts